Equipilates™ for improved riding and a happier horse
Even the best riders in the world look closely at their own technique and how it affects the horse they ride. The smallest changes in position in the saddle can make a big difference to how horse and rider work together, and Equipilates™ is all about helping you to achieve so much more than you might believe possible.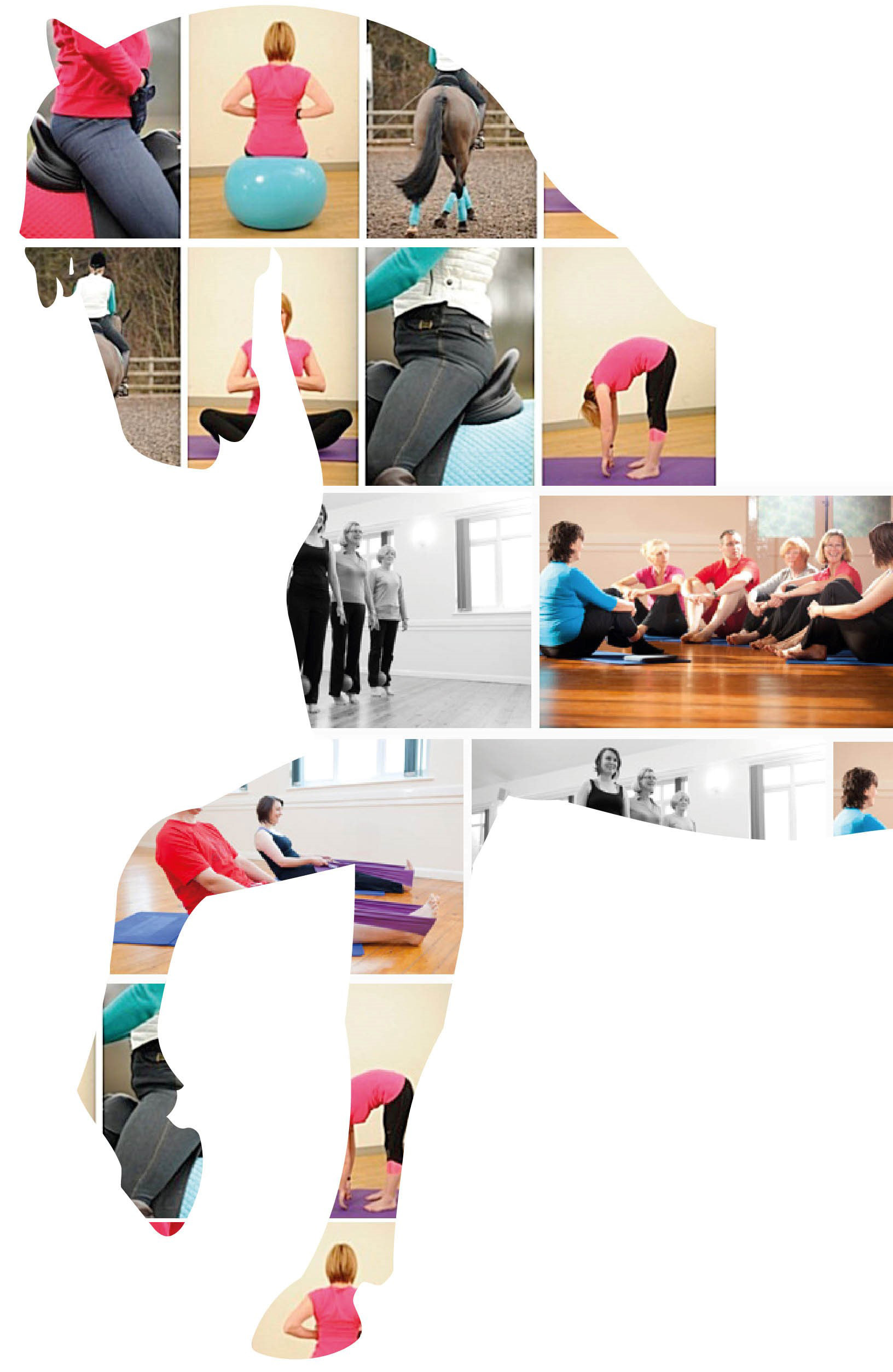 Competitive or recreational rider……
Whether you are a competitive rider wanting to improve performance in a specific discipline or you simply want to get the most out of your recreational riding, Equipilates™ will help.
As an Equipilates™ Registered Trainer, and a rider myself, I can help you become the best rider you can be – and one that your horse will love.
Areas in which I can work with you out of the saddle include:
Biomechanical/functional screening
An initial assessment that will identify movement restrictions in your body, looking particularly at your legs, pelvis, hip flexors, spine, shoulders and neck.
Awareness and alignment
Sessions in the studio to work on engaging your core muscles for riding.
Flexibility, stability and strength
Matwork exercises in the studio that will translate into better position in the saddle and an improved riding style.
Small group workshops
Ideal if you have friends or fellow riding club members who would also like to benefit from Equipilates™.
Find Out more…
To find out more about Equipilates™ or to book your initial consultation, please call me or send me a message.
Trehill Farm Polborder,
Nr St Mellion,
Cornwall
PL12 6RE